Welcome to the Website of the Cleveland Chapter of the
United States Naval Academy Alumni Association!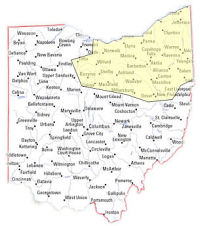 The Cleveland Chapter of the Naval Academy Alumni Association serves Cleveland, Ohio, and the surrounding areas in ZIP codes 44xxx.

While our members support the mission of the U.S. Naval Academy Alumni Association, we have a second, but significant, purpose of our Chapter: active business networking. This includes:
Military veterans in transition to the civilian workforce,
Service Academy graduates in an active job search, and
All Service Academy graduates currently employed looking to expand their network of professionals.
Participation is open primarily to service academy graduates, but also to other current or former military officers, regardless of service or source of commission.
Officers either completing their service careers or looking for a new job opportunity are welcome.
With our fellow Military Academy and Air Force Academy brethren, we hold monthly networking breakfast meetings and quarterly networking Happy Hours. We also hold several special events throughout the year. See our calendar below for upcoming events.

Get connected and stay connected by joining the Cleveland Chapter of the US Naval Academy Alumni Association. And be sure to join our "NE Ohio Service Academies Alumni Group" on LinkedIn.

If you are seeking to fill leadership positions within your organization, can provide career advice and/or job leads, or just want more information, contact:
Wayne Bergman '75 at (440) 570-3564, FWayBergman@aol.com, or
Bruce Bille '82 at (330) 219-2473, BBille.usna.82@gmail.com.
Send us your ideas to improve our organization, activities, or this website. After all, it's being put together to help the members! Contact one of the Chapter's officers to submit suggestions for, or comments about, our Chapter or this website content.

From the Yard:
Chapter Officers:

President:
F. Wayne Bergman, USNA '75
CAPT, USNR (Ret.)
C: (440) 570-3564
wayne@cbgrowth-gfm.com

Vice-President:
Bruce A. Bille, USNA '82
C: (330) 333-0397
BBille.usna.82@gmail.com

Secretary
Maureen McFarland, USNA '96
C: (330) 541-2109
momc23@yahoo.com

Treasurer
John Platek, USNA '92
C: (216) 408-0351
john.platek@pnc.com

Trustee, Class Rep '43-'83
George Basil, USNA '81
C: (216) 409-9692
grgbas@yahoo.com

Trustee, Class Rep '84-'04
Greg Eytchison, USNA '90
C: (419) 433-6141
geytch@aol.com

Trustee, Class Rep '05-'17
Matt McBride, USNA '06
W: (216) 970-5599
mcbridm@ccf.org


---

---

For a general donation to the Cleveland Chapter to help local high schools students with scholarships to Naval Academy Summer Seminar and Naval Academy STEM training in Annapolis, please click below:


---

To submit your feedback, ask questions, make a suggestion, or provide financial support to the Cleveland Chapter, go to the

Support Page

.